Since 1990, the FORMAT has been the leading specialist shop for architects, graphic designers, artists and creative people in Darmstadt and southern Hesse.
From this great treasure of many years of experience, the "papierlabor" think tank was born. After the first products were developed, such as the Super5 Fountain Pen, the company Super5 GmbH was founded.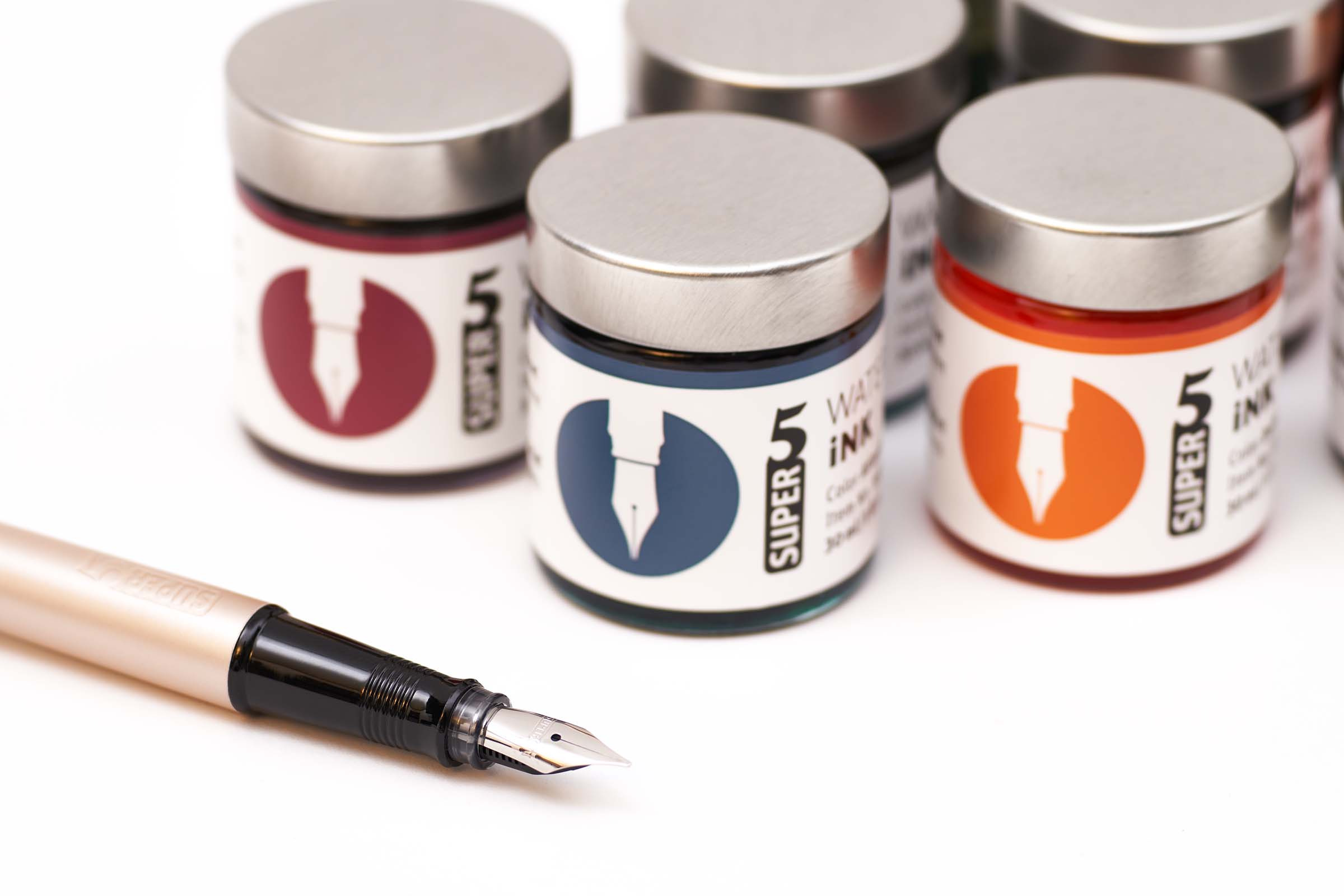 The way to the SUPER5 Fountain Pen was born from the desire to write very precisely and with expression with a fountain pen. This desire got me, Robert Neumann, thinking. Then I had the idea of combining precise writing with a tool for drawing. The result was the 0.5 mm nib, which, combined with a heavy grip zone, produced a writing instrument suitable for everyday use – the SUPER5 Fountain Pen.
It didn't stop there. Today, SUPER5 / papierlabor sees itself as a concept that is geared towards the realisation of such and other challenges in the field of graphics and writing. For example, the development of a waterproof ink for the use in fountain pens, which is a great help for artists, especially Urban Sketchers worldwide. Drawings made with SUPER5 Waterproof Ink can be coloured with watercolour paint without the ink becoming dissolved.
Then in 2016, more nib sizes 0.7 mm, M, B and the rollerball pen were added and since then we have continued to work on great new products.